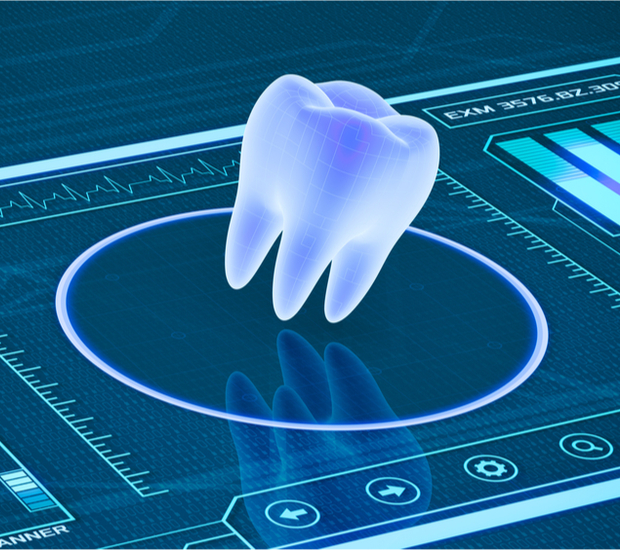 ADVANCED TECHNOLOGY
New Rochelle, NY
Sirona Orthophos SL 3D Cone Beam Scanner
Waterlase MD by Biolase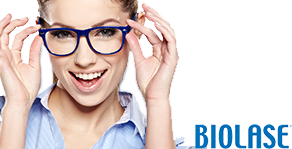 At our office, we'd like to welcome you to dentistry without discomfort.
The Waterlase®, manufactured by BIOLASE® Technology, Inc., has revolutionized the dental industry and as our patient, you can reap all the rewards.
Waterlase uses hydrokinetic technology and atomized water to bring you safer, faster and far more comfortable dental procedures! The pinpoint accuracy of this dental laser allows us to remove decay and diseased tissue, while keeping all of your natural, healthy tooth structure.
But did you know this technology offers effective treatment for far more than just filling cavities? Here at our office, we use it in a variety of different procedures.
Besides drill-less fillings that don't normally require Novocain, we can use lasers for:
Improving the look of your gums
Easing wisdom teeth extraction
Performing dental implants & root canal
Treating canker sores, abscesses & oral ulcers
Waterlase is so soft and gentle, there is often no need for Novocain, so you won't experience any numbness — you'll feel comfortable and able to return to work so much faster!
Come in today and experience what all of our patients are talking about — dentistry without needles, shots, drills and best of all — virtually no pain!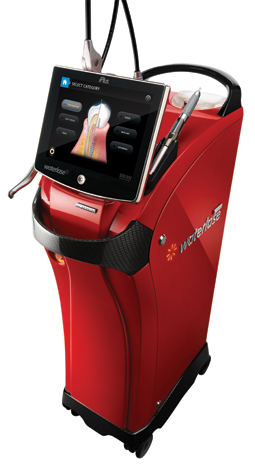 Diagnodent
Utilizing a special fluorescent light, the DIAGNOdent device can help your dentist find "hidden" cavities before they become a major problem. While improving the overall oral health of Americans by hardening tooth enamel, fluoridation has also ironically made early cavities harder to detect, since incipient cavities that once began on the tooth's surface have now tend to start below the surface. By improving cavity detection and noninvasive examination of teeth without repeated X-ray exposure, the DIAGNOdent allows your dentist to find minor problems and treat them before they turn into major pains.
As you can see, the DIAGNOdent Laser by KaVo allows Dr. Robert Perler to detect cavities and potential trouble spots much more accurately than traditional methods. Furthermore, because the laser is so precise, x-rays are not needed to gauge the health of teeth. And finally, the process provides a level of comfort unheard of for the patient.
We are glad to offer the DIAGNOdent Laser by KaVo in our office in New Rochelle. Our DIAGNOdent Laser is an integral part of our treatment, and we are happy that not only does it afford the best in cavity detection, but also the highest level of comfort for our patients. In addition to the DAIGNOdent Laser by KaVo, we now have the DIAGNOdent Perio Probe. Much like the DIAGNOdent Laser, the probe uses a laser; however, instead of looking for cavities, the DIAGNOdent Perio Probe examines the gum tissue for signs of periodontal disease.
If you have any questions regarding treatment, please feel free to call our dental office in New Rochelle, and Dr. Robert Perler will answer any questions you may have.
VELscope VX Oral Cancer Screening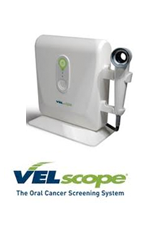 Oral cancer affects nearly 35,000 Americans every year. The keys to surviving oral cancer are early detection and early treatment. This starts with a regular oral cancer screening – at least once every six months. VELscope® is a revolutionary hand-held device that provides dentists and hygienists with an easy-to-use adjunctive mucosal examination system for the early detection of abnormal tissue. An oral cancer screening takes just minutes, is pain-free and can be performed during regular dental exams. If you are male, a regular oral cancer screening is especially critical: Oral cancer is more than twice as common in men as it is in women. Other people at high risk of oral cancer include people over the age of 60, tobacco smokers and heavy drinkers.
CEREC Omnicam
MCXL Milling Unit
Polaris CamX Intraoral Camera
AJAX Extraoral Dental Suction System
Recent Posts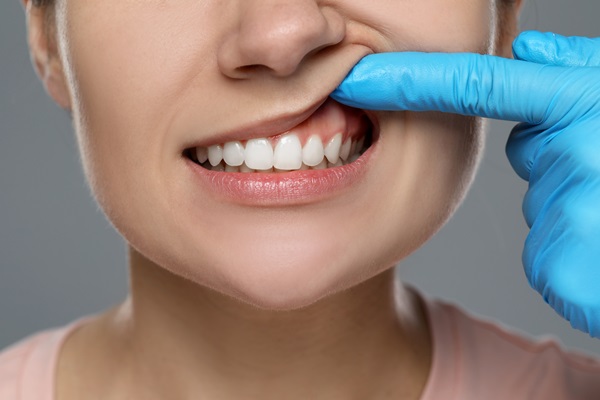 Anyone who has ever had gum disease knows that it can have serious consequences. If you have the signs and symptoms of this condition, you should act now and start treating it. In the early stages, it is possible to cure it and restore the full health of your gums. Waiting too long could have…